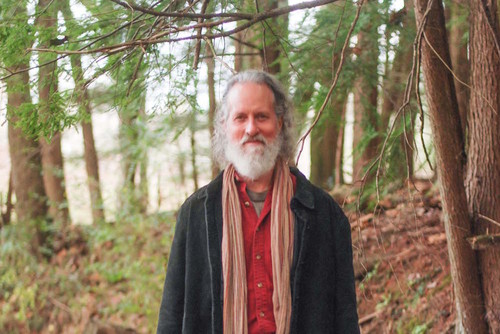 Shamanic Energy Medicine Practitioner
Many of us live in cities and places where we have a tendency to become very detached from our natural environments, but if we take the time to immerse ourselves in nature periodically, a whole new world can open up to us.
According to my guest today, Stephen Feely, we can gain this sense of a greater energy of life and creation, of what he calls an earth mother energy, that will nurture us and give us a greater sense of why we are here on earth.
The range of experience we can have in nature is so vast. Walking in the forest on a mountain, playing in the creek, touching stones with bare hands and feeling moss beneath bare feet, getting quiet, hearing songbirds, and watching foxes, deer, and bear — these are a handful of the experiences that Stephen recounts from early childhood served as a genesis for much of his later training and work in life.
This training and work, which involves a certification in Reiki healing and 20+ of environmental education and horticulture therapy, has allowed him to empower people to transform their lives and revitalize as they undergo their journey to wholeness.
Today, Stephen is a senior faculty in The Four Winds Society, Institute for Energy Medicine. He also runs his own private practice called Pure Revitalizing Energy and is the founder of his own school, the Pampamesayok Shaman School, both of which allow him to help people gain access to ancient wisdom for modern living and become professional practitioners in the shamanic arts.
Show Highlights
How to revise and expand our inner maps that inform our lives and decisions
How to be a great listener (and actually hear what someone is saying)
Why our greatest wisdom is often buried within the obstacles in our lives
Why organizations need practices that involve quiet and stillness
What a luminous energy field is and how it stores the story of our lives, including the imprints of either wellness or disease
How we can lift disease imprints from our luminous field and replace them with love, light, and wellness
How to return to a more conscious relationship with the present moment and reunite with our whole self
What shamanism is, and why it doesn't necessarily involve the ingestion of psychoactive plants or herbs
Why ritual and ceremony play an important and valuable role in our lives
Why it's important to eat food grown close to the sun
Resources and People Mentioned In Podcast
Relevant Books